Hardware expert ⚡ VR/AR, Motion capture, 3D & Accessories
Recycling & Green E-Commerce 🍃
French company in Bordeaux 🌞
Varjo Aero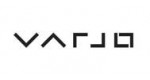 Product details
General
Brand

Varjo

Reference

F004/13262

In stock

2 items

Condition

New product
Features
Manufacturer's warranty

1 year

Screen

Dual Mini LED LCD

Resolution

2880 x 2720 pixels (per eye)
5760 x 2720 pixels (combined)

Refresh rate

90 Hz

Field of view (FOV)

115°

Eye Tracking Technology

1-dot calibration for foveated rendering
200 Hz with sub-degree accuracy

Tracking system

SteamVR Tracking 2.0

Audio

3.5 mm audio jack

PC connections

DisplayPort
USB-A 3.0
Visual fidelity with Varjo Aero
This is Varjo's newest virtual reality device. The headset expands the company's reach beyond its traditional corporate customer base to also reach advanced VR users, such as flight simulator enthusiasts.
The headset offers industry-leading visual fidelity, with true-to-life, edge-to-edge clarity over a 115-degree field of view. The headset is available at an affordable price of €1,990 (excluding VAT), with no annual software subscription fee and lower PC hardware requirements.
Discover the Unboxiing by Immersion
Clear, high-resolution display
With a resolution of 35 pixels per degree, Aero offers a state-of-the-art immersive experience for professionals and high-end VR enthusiasts. Its advanced ergonomics and dramatically reduced weight make it Varjo's lightest headset to date. The headset features professional quality mini LED displays, colour adjustment, contrast levels and variable resolution aspheric lenses with high clarity.
Integrated eye tracking and low hardware requirements
In addition, integrated eye tracking not only allows interaction and analysis, but also foveal rendering which further reduces computing requirements and allows for crystal clear resolution. Varjo Aero's reduced PC hardware requirements allow for more scalable deployments and a variety of multi-user experiences, including flight and racing simulations, corporate training scenarios, design and creative use cases, as well as immersive experiences in showrooms, museums and virtual arcades.
Varjo Reality Cloud
Varjo Aero also integrates with the company's recently launched Varjo Reality Cloud service and will fully support virtual collaboration now with early access to the platform's VR teleportation software. Additional features, such as cloud-based content delivery, will be supported gradually as Varjo Reality Cloud becomes generally available. With the delivery of a low barrier to entry headset option, Aero marks Varjo's next step in making a photorealistic metaverse accessible to all.
Which license should I choose?
Online Mode: Must be connected to the Internet (Varjo portal login required every 48 hours) 
Offline Unlock mode: Offline unlock option (Optimized for enterprise, high security environments and deployments with limited or no internet access). 
What data does Varjo collect? 
Security and privacy for businesses is a priority for Varjo, which is why the data collected is minimal and only includes basic information: 
Email 
User name 
Company name 
Headset serial number 
Licence validity period 
Period of last login 
Number of active sessions 
Varjo surprises us once again! It's certainly the most unexpected release of this year: the new virtual reality headset by the Finnish company Varjo: 
Read more