Hardware expert ⚡ VR/AR, Motion capture, 3D & Accessories
Recycling & Green E-Commerce 🍃
French company in Bordeaux 🌞
HTC VIVE XR Elite - Business Edition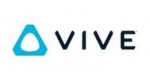 Product details
Features
Manufacturer's warranty

2 years
HTC VIVE XR Elite - The Mixed Reality Revolution
Discover the HTC VIVE XR Elite, the leading mixed reality headset in its class, featuring a high-resolution passthrough camera with vibrant colours and a revolutionary depth sensor.
A Powerful Tool for Productivity
Training and Simulation
Accelerate your employees' understanding of complex information with VIVE XR Elite. Reduce costs, minimise travel and increase safety through immersive training.
Design Visualisation
Leverage the capabilities of the XR to iterate in real-time on human-centred designs, removing the constraints of physical manufacturing and the costs of mock-ups.
Competency-based training
Reduce training time and ensure high quality by transforming expert knowledge into mixed-reality work instructions on real equipment.
Collaboration
Engage in virtual meetings with personalised body avatars in VIVE Sync, or use mixed reality to co-create and review projects in person.
Discover the class-leading XR 
Security and Confidentiality
HTC VIVE XR Elite complies with ISO27001 and ISO27701 standards, guaranteeing confidentiality and security on a global scale. Manufactured in a designated TAA country, it ensures the protection of its customers' and partners' data.
Large-scale deployment
With multiple device management options, HTC VIVE XR Elite is ideal for enterprise deployments. Inside-out tracking makes it easy to set up for free roaming.
Comfort and Extended Use

Flexible Power
Get up to 2 hours of continuous power with the hot-swappable VIVE Elite battery cradle. Use any USB-C power source of at least 30W.
Optimal comfort
Equipped with an active cooling system, the headset efficiently evacuates heat. Adjustable straps and counterbalancing ensure superior comfort.
High-quality graphics
With a resolution of 3,840 x 1,920, a field of view of 110°, and a refresh rate of 90 Hz, VIVE XR Elite is perfect for demanding graphics.
Interaction and precision
Hand tracking
Skeleton-level hand tracking offers intuitive interactions. Navigate, click, drag, scroll and type naturally.
Bright and Vibrant Colours
The high-resolution RGB colour camera and depth sensor provide an exceptional blend of physical and virtual worlds.
Efficient cooling
The dynamic cooling system ensures long-lasting comfort by removing heat from the lens area.
Visual Comfort Adjustment
Adjust the diopter lenses for optimum focus. Adjustable inter-pupillary distance ensures better image quality.
a perfect fit for business
Partner Programme
Take advantage of tailor-made programmes and ready-to-use solutions, specially designed by independent software vendors and partner developers.
OpenXR Support
HTC VIVE is compatible with OpenXR, allowing developers to create cross-platform VR and MR applications with ease.
VIVE Business+
Manage your fleet of VIVE XR Elite with the VIVE Business+ web application, offering efficiency and ease with remote monitoring and advanced features.
Harness the Power of the VR PC
Create complex scenes and graphics-intensive applications with VIVE Streaming. Stream PC-VR compatible SteamVR™ content from your computer via cable or Wi-Fi 6E.
Dive into the world of mixed reality with the HTC VIVE XR Elite and revolutionise your productivity, training and collaboration.