Discover the Cornershop by Immersion universe
Cornershop by Immersion is an e-commerce platform specialized in the sale of mixed, virtual and augmented reality equipment. We offer a wide range of quality products, carefully selected to meet our customers' specific needs.
Founded by experts in virtual and augmented reality technologies, our online sales platform is the result of many years of experience in the integration of high-end display and interaction devices.  
Immersion, technologies that put Man at the heart of decisions
Corner Shop by Immersion relies on Immersion's expertise and experience. 
Created in 1994, Immersion is a European expert in virtual reality, augmented reality and collaborative solutions for the world of industry and research. Its ambition ? To make industrial projects a human and technological success.
Forerunner, Immersion has built its know-how around customized virtual reality solutions and now develops its own innovative products, including Shariiing, a presentation and collaboration software. Its activities are at the crossroads between immersive 3D, collaborative technologies and decision support. It supports companies in their digital transformation and new working methods.
Co-founded and managed by Christophe Chartier, Immersion has proven itself since its creation by meeting the requirements of the big names of the CAC 40. Since then, the company also addresses the needs of SMEs and ETIs. Today, the company has more than 600 installations worldwide, 20 patents and a branch in Singapore to develop its activities in South-East Asia.
What is our field of action
We sell XR, VR, AR (Mixed Reality, Virtual Reality and Augmented Reality) equipment for professionals and individuals. Our platform offers a wide range of products, such as virtual reality headsets but also mixed and augmented reality headsets, as well as xr, ar and vr accessories, such as motion controllers, cameras and data gloves or various accessories related to the headsets (protective cover, battery...). 
We also provide several types of 3D interaction and collaboration software and development tools to help companies create custom virtual and augmented reality experiences.
To summarise:
Selling XR, VR, AR equipment for professionals and individuals 🎮
Partnerships with companies to equip them with adapted XR, VR and AR solutions 🤝
Wide range of products: virtual, mixed and augmented reality headsets... 🥽
XR, AR and VR accessories: motion controllers, cameras, data gloves, etc. 🕹️
Various accessories for helmets: protective covers, batteries, etc. 🔋
Supply of 3D interaction and collaboration software 🌐
Which sectors 
Our products are used in a wide variety of sectors, including industry, training, architecture, education, healthcare, research, creative studios and video games... We work with clients of all sizes, from start-ups to large corporations, to help them integrate virtual and augmented reality technologies for their various projects.
Our mission 
Our mission is to offer solutions adapted to each need and each use case, by offering personalized advice to our customers to help them find the products best suited to their virtual and augmented reality projects. 
We are also at the forefront of technological innovation, which allows us to offer quality products based on the latest technological advances.
Our clients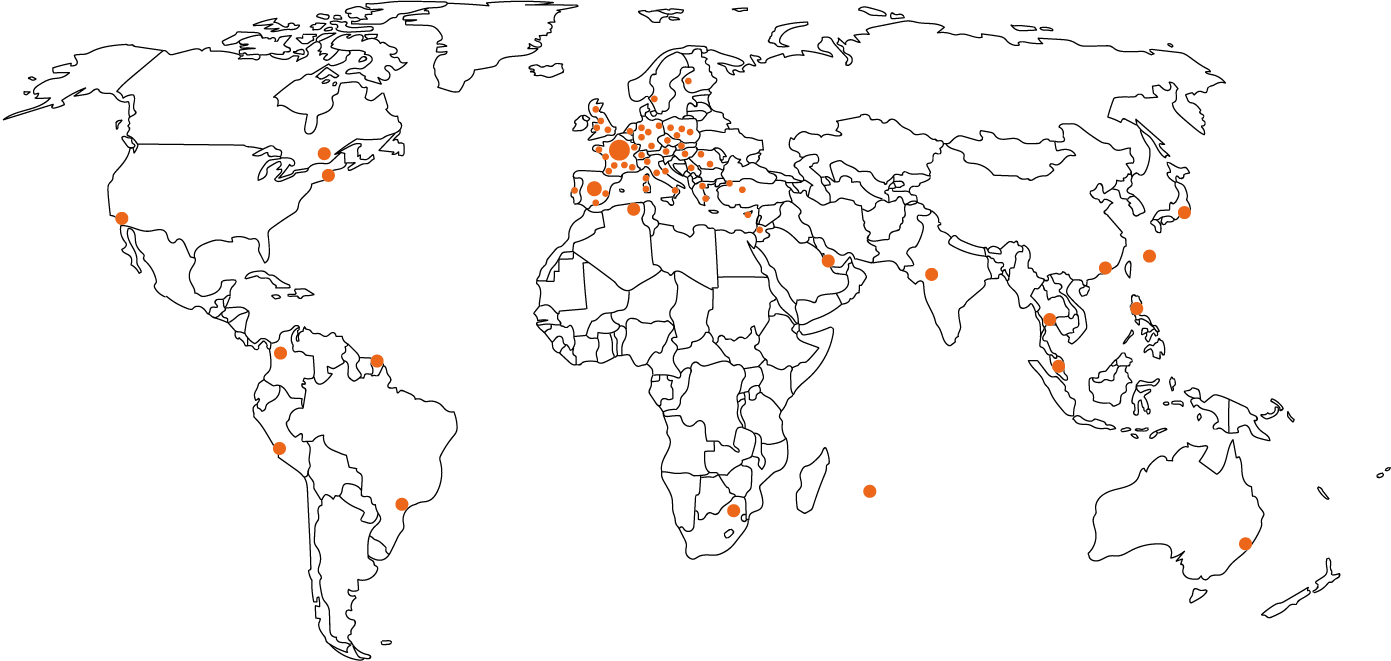 Where are we based?
We are a Made in France company. Cornershop is based in Bordeaux, more precisely on the rive droite, in the south-west of France.
By being based in Bordeaux, Cornershop is able to guarantee fast and reliable delivery of ordered products to satisfy our customers. We pride ourselves on working with reputable partners to ensure a quality shopping experience, as well as safe and fast delivery of our products.
Please feel free to browse our online platform to discover our product range and to contact us for any information or advice you may require.
If you would like more information or have specific questions about our products and services, please contact us directly.
To contact us:
You can send us an e-mail: cornershop@immersion.fr
You can fill in our contact form available on our website by clicking here.
Our team of experts will be happy to answer you as soon as possible and provide you with all the information you need to make the best choice in XR equipment.