Hardware expert ⚡ VR/AR, Motion capture, 3D & Accessories
Recycling & Green E-Commerce 🍃
French company in Bordeaux 🌞
HTC Vive XR Elite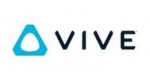 Product details
Features
Resolution

3840 x 1920 pixels (1920 x 1920 px par œil)

Refresh rate

90 Hz

Field of view (FOV)

110°

Processor

Qualcomm Snapdragon XR2

Memory (RAM)

12 Go

Storage

128 GB

Connections

USB-C

Tracking system

Accéléromètre, Gyroscope, Capteur de proximité, 6 DoF

Audio

Double microphone intégré, Haut-parleurs intégrés

Weight

240 g

Dimensions

L x l x H (cm): 20 x 19,6 x 10

Fonctionnalités du casque

Haut-parleur intégré
Lentilles réglables
Micro intégré
Serre-tête ajustable

Communications sans fil

Bluetooth
Wi-Fi
XR Elite: Union of VIVE Flow and Focus 3
The HTC VIVE XR Elite is a versatile virtual reality headset that you can customise to suit your needs. The headset's lightweight design will allow you to use it without discomfort, even for long periods of time. You can use the device both wirelessly (Wi-Fi 6E) and when connected to a PC (USB-C), taking full advantage of its power. VIVE XR Elite is equipped with its own graphics chip. Four wide-field tracking cameras, a high-resolution RGB colour camera and a depth sensor provide unprecedented accuracy and precise depth measurement*.
To ensure maximum comfort for every user, this model allows you to adjust the distance between the lenses. This allows you to adjust them to suit your eyesight and get the clearest image possible. The powerful built-in speakers will provide clear sound to enhance immersion. The compact design and mobile solutions will allow you to take the HTC VIVE XR Elite glasses anywhere you want.
*Tracking accuracy and spatial awareness are dependent on lighting conditions. Features supporting depth sensors are limited to indoor environments and will be released in late Q1 2023.
For intensive graphics
The HTC VIVE XR Elite glasses are equipped with the highest quality components, so they offer, among other things, an image that will amaze you. The total image resolution generated by the two lenses is 3840 x 1920 pixels and 19 pixels per degree.
Enjoy a field of view of up to 110 degrees and a refresh rate of 90 Hz. All in a compact design.
Hand tracking
Parcourez les interfaces, naviguez, tapez et cliquez dans les jeux et les applications compatibles avec les lunettes VR HTC VIVE XR Elite en utilisant vos mains*. Les mouvements de votre main et de vos doigts seront suivis avec précision, et vous pourrez profiter d'une expérience intuitive avec tous les contenus.
*La fonction de suivi des mains dépend du jeu ou de l'application qui la prend en charge.
High Resolution XR: Amplified Creative Immersion
LaiLet your creativity soar with an exceptional visual experience with our higher resolution XR mixed reality solution. Discover a world where the line between reality and imagination is blurred, and be swept away by total immersion. Our solution guarantees a rich XR experience that is sure to stimulate your pleasure and imagination.
Customisable
Everyone's eyesight is different. That's why HTC has made it possible to customise the VIVE XR Elite glasses for a clear and natural viewing experience.

You can customise them using the continuously adjustable IPD (eye relief) and diopter adjustment on each lens. This means you can quickly and easily optimise visual acuity and adjust the lenses of the VIVE XR Elite glasses to suit your vision and visual field capabilities. This will result in a clear and detailed picture in all situations.
A great feature: detachable battery for increased portability
You can use the HTC VIVE XR Elite VR glasses continuously for two hours while enjoying the virtual world. Its position can be adjusted for a precise fit. It counterbalances the rest of the case for balanced comfort during use.

It is detachable, making it easy to transport your equipment4. It provides up to 2 hours of continuous power and can be hot-swapped if needed. You can also adjust it precisely for optimum comfort thanks to its counterweight that offers perfect balance. Feel free to unlock the full potential of this essential part of your device.

In addition, the battery is small and can be easily removed from the glasses, even during use, for added convenience*.
*Requires an alternative power source of 18W or more when the battery holder is disconnected.


Immersive Audio
Experience total sensory immersion with crisp, clear sound through the immersive audio system. The powerful speakers, perfectly integrated into the brand's outline, offer an ergonomic design and exceptional sound quality. Immerse yourself in your favourite audio-visual content and enjoy an unforgettable sound experience.
Unleash the full power of virtual reality on the PC
using VIVE Streaming. VIVE Streaming allows you to go beyond the limitations of a standalone VR headset by connecting to your computer via a cable or Wi-Fi 6E5. You can enjoy a low-latency, high-fidelity VR gaming experience.
Easy to use.
Skeletal hand tracking allows intuitive interactions using only your hands. Navigate, click, drag, scroll and tap with the natural movements of your hand and fingers.
The box contains :
VIVE XR headset
Battery holder
Controller (L)
Controller (R)
Cords x 2
Microfiber pouch
Top strap
Type-C to Type-C cable
Type-A to Type-C cable x 2
Lens protection card