Hardware expert ⚡ VR/AR, Motion capture, 3D & Accessories
Recycling & Green E-Commerce 🍃
French company in Bordeaux 🌞
Pico G3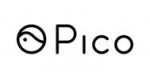 Product details
General
Brand

Pico

Reference

F004/14418

Condition

New product
Features
Resolution

3664 x 1920 pixels (combined)

Refresh rate

72/90Hz

Field of view (FOV)

98°

Processor

Qualcomm Snapdragon XR2

Storage

128 GB

Operating time (battery)

2.5 hours

Battery

5300 mAh

Material

Plastic

Operating system

Pico & Android OS

Screen

Fresnel lens

Technologies

3 DoF
Fast Charge 3.0
manual IPD setting

Software Development Kit (SDK)

OpenXR
Unity
Unreal
WebXR
Discover the Pico G3: The VR innovation that's revolutionising professional immersion
The Pico G3 is the next iteration of the successful Pico G2 4K VR headset. This standalone VR headset offers powerful performance, a high-resolution 4K display, an open Android operating system and access to the Pico Business Suite. Whether for educational, training or integration purposes, the Pico G3 is capable of delivering a high quality immersive experience.
Powerful performance
The Pico G3 is equipped with the industry-standard Snapdragon XR2 chip, which delivers powerful performance for the most demanding applications and simulations. With 128GB of storage and 6GB of RAM, the Pico G3 can easily handle the most memory-intensive applications. You can expect an immersive and realistic experience without compromising on performance.
Optimised performance:

The PICO G3 features a powerful Snapdragon XR2 processor, accompanied by 128GB of storage and 6GB of RAM (LPDDR4X), ensuring a smooth and responsive VR experience.

Efficient cooling:

The device features a powerful fan system, ensuring stable processor performance and unmatched reliability when running virtual reality applications.
Extended battery life: With its 5300 mAh battery and QC3.0 fast charging technology, the Pico G3 offers several hours of continuous use, meeting the needs of professionals for availability and efficiency.
4K screen
The Pico G3 features a 4K display with a resolution of 3664 x 2160, 98 degrees of field of view and a refresh rate of 90 Hz, providing an immersive and realistic experience for the user. The higher refresh rate allows high frame rate visuals to be displayed smoothly on the headset, providing a high quality simulation experience.
High resolution display
The PICO G3 offers beautiful intensity and clarity of virtual reality images with its combined 4K (3664 x 1920) display at 773 pixels per inch (PPI). It features a Fresnel lens that eliminates distortion and dispersion. The three-position physical pupil distance adjustment (PDA) for the lenses (58mm, 63.5mm and 69mm) provides a clear picture, reduces dizziness and eye strain.
Balanced and comfortable design
The PICO G3 has an ergonomic design offering excellent counterbalance and comfort for the user. The cushions are removable and hygienic, so you can easily remove them to clean each cushion after use. In addition, it is accessible for people wearing prescription glasses without putting extra pressure on the face.
Safety and confidence 
The Pico G3 is a VR headset that places great emphasis on user safety and confidence. Featuring a system-on-chip (SoC) with ARM Trustzone, it ensures hardware and system security for a worry-free user experience. PICO OS, the headset's operating system, supports all types of Android-based encryption and ensures computer and algorithm security. This ensures that sensitive data is protected directly on the device. In addition, the security of the infrastructure, data transmission and storage enables a stable online service. The Pico G3 also offers the optional choice of different platforms and enterprise software as part of system-wide security, allowing companies to customise their VR experience while maintaining a high level of security. Finally, clear policies, procedures and requirements are established to manage all updates, patches and incident responses, ensuring that users benefit from the latest security and performance improvements. With these security measures in place, the Pico G3 ensures a secure and immersive VR experience for all users, whether they are in educational, training or enterprise integration applications.
Open Android operating system
The Pico G3 runs on an open Android operating system, which allows you to modify certain settings and features on the device specifically for enterprise use. You can download software development kits from the Pico website to broadcast from your headset or enable Kiosk mode by disabling buttons, suppressing controller use or limiting permissions. In addition, you'll be able to upload your own software and applications to the device thanks to its compatibility with Unity, Unreal, Open XR and WebXR engines.
Pico Business Suite
The Pico G3 has access to the Pico Business Suite, which is a business-specific operating system that allows you to manage your headsets with an integrated MDM solution. You can set up Kiosk mode while allowing casting and streaming. The Pico Business Suite also provides an easy-to-use interface for managing multiple headsets, allowing you to quickly deploy customised VR experiences.
The items included in your package:
- (1) PICO G3
- (1) 3 DoF controller
- Batteries
- Spectacle separator
- Nose pad
- Power adapter and cable 
You might also like