Hardware expert ⚡ VR/AR, Motion capture, 3D & Accessories
Recycling & Green E-Commerce 🍃
French company in Bordeaux 🌞
HP Reverb G2 with controllers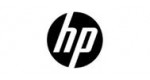 Product details
General
Brand

HP

Reference

F004/12748

In stock

7 items

Condition

New product
Features
Manufacturer's warranty

1 year

Screen

LCD

Resolution

2160 x 2160 pixels (per eye)
4320 x 2160 pixels (combined)

Refresh rate

90 Hz

Field of view (FOV)

114°

Tracking system

6 DoF
Inside-out Tracking

Audio

Integrated audio headphones

PC connections

DisplayPort
USB-C 3.0

Shariiing VR compatible

Yes
Stunning visuals  
Even if your PC isn't equipped with the latest graphics card, the G2's images are still impressive. That's thanks to Valve's engineered lenses and 2160x2160 pixel-per-eye wallless LCD panels, which reduce eye strain and deliver a clearer picture, every time. With 9.3 million pixels, you get more than twice as many pixels as the competition. 
Incredible sound 
Valve-designed speakers deliver state-of-the-art spatial audio immersion while you play. And the sound will always be perfect, thanks to a design that lifts the ear 10 mm. 
Designed for comfort 
Stay focused on the game longer with comfort-focused features like IPD eye adjustment, increased cushion size, and flexible materials that provide a snug fit and weight balance that won't throw you off. 
Motion tracking without external sensors 
Be positioned for success like never before with the G2's extended tracking cameras that detect your environment without the need for external tracking equipment. The all-new controllers are more responsive and ergonomic than the previous generation, giving you complete control.