Hardware expert ⚡ VR/AR, Motion capture, 3D & Accessories
Recycling & Green E-Commerce 🍃
French company in Bordeaux 🌞
Meta Quest Pro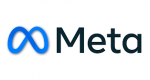 Product details
General
Brand

Meta

Reference

F004/13900
Features
Compatibility

Autonome

Screen

LCD

Resolution

1920 x 1080 pixels

Refresh rate

90 Hz

Field of view (FOV)

110°

Processor

Qualcomm Snapdragon XR2

Memory (RAM)

12 Go

Storage

256 GB

Connections

USB-C

Weight

879 g

Dimensions

L x l x H (cm): 13,6 x 38,9 x 23

Further information

Suitable for spectacle wearers

Fonctionnalités du casque

Serre-tête ajustable

Colours

Black
META's top-of-the-line headset
The Meta Quest Pro is the new virtual reality headset from Meta, formerly Facebook/Oculus. It is a headset optimised for both virtual and mixed reality applications. It will not replace the Quest 2, but exists alongside it, positioned much higher up the range. The Quest Pro is a standalone virtual reality headset that also integrates the real world with cameras and depth sensors. The new controllers are smaller, and they have better haptic feedback, as well as more reliable tracking - they even have their own cameras. Meta Quest Pro is the latest model in the Meta Quest line of VR headsets. Quest Pro is a top-of-the-line device for people who want to experience the best of the latest technology. Quest Pro is Meta's latest technology.
In other words, Meta Quest Pro brings to light new use cases and changes the way we look at what VR can offer.
Work in a virtual environment without leaving the real world
With state-of-the-art, high-resolution mixed reality, you can effortlessly interact with the virtual world while remaining grounded in your high-definition colour space.
Collaborate in mixed reality, even from a distance
The journey from idea to collaboration has never been easier. Design in mixed reality while remaining anchored in your physical design space.
Invite collaborators from around the world to join your space and work on joint projects in real time. 
Full-color mixed reality with 4x the resolution of Quest 2 will allow you to work, create, and collaborate in the virtual world while remaining grounded in the real world.
Immerse yourself in the creative and innovation process
Meta Quest Pro brings together the best of VR to offer a new look at how we design for the physical and virtual worlds. With various editing and painting applications in VR, the creative process takes on a whole new meaning.
Create a living room without leaving your home.
What if you could visit the interior of a house or building before it was built? Or lift a skyscraper with one hand to examine its structural integrity?
With the high-resolution real-world mixed reality camera, you and your colleagues can perform these actions and more.
Even on the other side of the world, you'll feel like you're face to face
Authentic avatar expressions mimic your natural facial expressions so you can be fully present at meetings and gatherings with friends, as well as further reveal your true personality in VR.
The ultimate in wearable technology
An optimised profile and balanced design that provides more comfort so you can work, create and collaborate longer in VR. And with different levels of VR immersion, the virtual world is no longer one-dimensional. The best part? Everything works even if you wear glasses.
Take a whole new look at reality
We've refined the optical stack by more than 40% compared to the Quest 2 using our optical technologies and pancake lenses. These patented innovations work by refracting light into the optical module. They also deliver 75% higher contrast and vibrant colours with 1.3 times the colour gamut. Combined with local dimming and quantum dot technologies, they make VR even more compelling.
Multitasking, the new superpower.
No matter what you need to do, you have a new superpower. Open multiple resizable screens to organise your tasks, work on new ideas, stream podcasts, news feeds or playlists, or just chat with friends via text. Multitasking has never been easier.
Reach out and touch the VR. It's all possible with the included intuitive controllers.
With auto-following controllers that are balanced to provide TruTouch haptic feedback and precise pinch gestures, VR has never been so intuitive and easy to pick up, and the controllers become natural extensions of your hands in VR.
Next-generation hardware and more.
Meta Quest Pro comes with everything you need to start working, creating and collaborating: Meta Quest Touch Pro controllers, a charging station with a fast USB-C power adapter, 10 advanced VR/MR sensors, 256GB of storage, 12GB of RAM and a Qualcomm Snapdragon XR2+ processor.
Meta Quest Pro comes with the following items:
Meta Quest Pro Headset
2 Meta Quest Touch Pro controllers
Charging station
45W USB-C power adapter
Controller charging cable
Charging cable (headset)
2 stylus tips
2 anti-light rings (left and right)
Cable tie
Protective cover
Cleaning cloth
2 straps
Customer reviews
No customer reviews for the moment.