Hardware expert ⚡ VR/AR, Motion capture, 3D & Accessories
Recycling & Green E-Commerce 🍃
French company in Bordeaux 🌞
Lynx R1 (Enterprise Edition)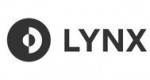 Product details
General
Brand

Lynx

Reference

—

In stock

1 item

Condition

New product
Features
Screen

4-fold catadioptricfreeform prism

Resolution

1600 x 1600 pixels (per eye)

Field of view (FOV)

90°

Processor

Qualcomm Snapdragon XR2

Memory (RAM)

6 GB

Storage

128 GB
Extensible with micro SD card

Operating time (battery)

3 hours

Hand Tracking Technology

Ultraleap

Connections

Bluetooth
USB-C

Tracking system

6 DoF
Lynx, French startup
The long-awaited Lynx R-1 is coming soon to the market, led by its founder Stan Larroque, it will offer a serious and very affordable mixed reality solution.
The promise is to build the most open and versatile device in the world, capable of doing VR and AR. You can use it standalone and also stream VR content to a PC or PC wired connection.
Technical specifications
The Lynx R-1 headset is equipped with six cameras: two B&W cameras for 6DoF position tracking, two IR cameras for hand tracking and two visible light RGB cameras for AR color pass-through. In addition, the helmet features a newly designed lens that allows everything to fit in a compact form factor.
Lynx will be everywhere in 2022. I am very proud to be working in such environments. Mixed reality is about more than entertainment, it's about changing our relationship with everything we call 'virtual', starting with the internet / Stan Larroque
Comfort & form factor
The headset has a small form factor, a lightweight faceplate attached to a halo headband. The front can be raised 90 degrees, allowing you to look out at a glance.
The front support and the back of the strap are equipped with magnetically attached pads. To balance the weight of the front, the battery is placed at the back.
Augmented reality passthrough
The headset is designed to be used in this way, without any side covers, so you can see as much of the real world as possible (there is a magnetic cover for using the headset in VR mode).
What's in the box
Lynx R-1 headset
Set of magnetically attached foams
(1) Magnetic VR faceplate
(1) USB-C cable
You might also like