Hardware expert ⚡ VR/AR, Motion capture, 3D & Accessories
Recycling & Green E-Commerce 🍃
French company in Bordeaux 🌞
Varjo XR-3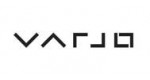 Product details
General
Brand

Varjo

Reference

F004/12854 + F112/12882

In stock

0 items

Condition

New product
Features
Manufacturer's warranty

1 year

Screen

Full Frame Bionic Display with human-eye resolution
LCD
uOLED

Resolution

2880 x 2720 pixels (per eye)
5760 x 2720 pixels (combined)

Pixel Density (PPD)

Over 70 PPD

Refresh rate

90 Hz

Field of view (FOV)

115°

Hand Tracking Technology

Ultraleap Gemini (v5)

Eye Tracking Technology

1-dot calibration for foveated rendering
200 Hz with sub-degree accuracy

XR depth

LiDAR + RGB fusion

Tracking system

Inside-out Tracking
SteamVR Tracking 2.0

Audio

3.5 mm audio jack

PC connections

2 x DisplayPort
2 x USB-A 3.0
VARJO XR-3 headset - breathtaking image quality
After proving to us that pixel density was the major development axis for photorealistic visualization and that a passthrough video camera solution was an optimal solution for occluding real and virtual spaces, here comes their latest product, the Varjo XR-3 headset.
VARJO is once again pushing the boundaries of visualisation in XR headsets. Take augmented reality to a whole new level.
New on-board cameras: Inside-out, LiDAR, UltraLeap
It has a camera with consistently ultra-low latency with a new, wider lens and greater light and clarity adaptation capability.
>This new XR version retains its compatibility with SteamVR V2 tracking systems but also adds Inside-out Varjo technology for even greater usage autonomy.
It still allows for Chromakey uses but now it also embeds the latest Ultraleap ™Gemini (v5) built-in for natural interactions with your hands and 3D content.
Visual quality comparison with other headsets
A LiDAR + RGB DEPTH FUSION camera
Better management of the environment and interaction with it thanks to a LiDAR RGB camera that improves knowledge of the environment and allows for more precise interaction.
New VR-3 and XR-3 display version
With a refresh rate of 90 Hz, the XR-3 also features the world's fastest and most accurate eye tracking in VR headsets up to 200 Hz, providing users with enhanced visual fidelity through foveal rendering.
Now available this headset also has built-in Ultraleap ™Gemini (v5) hand tracking for natural interactions with your hands and 3D content.
Improved comfort and ease of use with a 3-point precision fit headband, 40% lighter weight, active cooling and an ultra-wide optical design eliminating eye strain often a pain in simulations.
On the application side the headset is compatible with full software integration with Unity ™, Unreal Engine ™, OpenXR 1.0 (early 2021) and hundreds of industrial 3D engines and applications including Autodesk VRED ™, Lockheed Martin Prepar3d ™, VBS BlueIG ™ and FlightSafety Vital ™.
Which license to choose and explanations?
To use Varjo XR-3 or VR-3 headsets and software, you need a license that allows you to access Varjo's proprietary VR/XR software and continuously unlock new capabilities/functions for the headsets. 
Benefits of licensing:
Continuous improvement: Continuous updates to the VR/XR software and support for the 3D engine. New Varjo headset features, updates and performance improvements, including support and development tools. 
Commercial software licenses: Commercial licenses included for Varjo's integrated eye tracking and Ultraleap Gemini hand tracking. 
Varjo Portal: Access to the online customer portal to manage, purchase and interact with Varjo services in a flexible manner. 
Sales Support: Sales and technical support is available to help your business perform in XR technologies with a 1 business day response time. 
Online or Offline Licensing 
You have the option to purchase your VARJO headset with two types of licenses, we explain the differences, the benefits and the associated services. 
The 1, 2 or 3 year "Online" licence 
The Online subscription works on a per seat basis, so that each user/installation of Varjo XR3 or VR-3 requires a valid licence. 
Example: If you are using a single headset on a single PC, then only one subscription is required. 
Connection required: An internet connection is required every 48 hours (to connect to your Varjo portal) 
What data is collected by the "Online" licensing model? 
The Varjo account is security and business focused, Varjo collects minimal user and organisation data. 
The Offline Unlock Perpetual Licence 
The perpetual license allows you to enjoy a lifetime of continuous software enhancements, all of the above benefits and to use your headset without internet access. If your company uses the XR/VR in a high security environment without internet access, you will need to purchase the "Offline Unlock" license. 
What's in the box
(1) Varjo XR-3 XR headset
(2) Adapters
(2) Power supply units
(6) Cables
(1) Microfiber cloth
(1) Varjo marker
You might also like