Hardware expert ⚡ VR/AR, Motion capture, 3D & Accessories
Recycling & Green E-Commerce 🍃
French company in Bordeaux 🌞
Shariiing VR Pro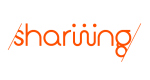 Product details
General
Brand

Shariiing

Reference

F100/12994

In stock

10 items

Condition

New product
Features
Compatibility

Oculus Rift
VIVE Pro
VIVE Pro 2
VIVE Pro EYE
Valve Index
What is Shariiing VR ?
As a virtual reality user, have you ever felt alone in your virtual reality experience? Have you ever needed to broadcast your VR experience to remote observers, to participate in a VR video conference ?
When assisting a virtual reality user, have you ever had difficulty communicating your instructions or ideas ?
Overview of Shariiing VR
Shariiing VR's patented approach is innovative and unique because it augments existing virtual reality experiences with collaborative capabilities, rather than replacing them. The VR experience still works as intended in your original VR application. Shariiing VR does not alter that experience, it simply temporarily displays non-invasive graphical feedback on an overlay above the VR experience whenever someone interacts with the mirrored user interface on the computer.
In addition, when connected to a Shariiing meeting, Shariiing VR brings video conferencing capabilities directly into the VR experience. With Shariiing VR, VR users can view and chat with remote participants, view shared information, or even share their own experience while viewing live feedback from other participants.
Benefits
Shariiing VR demonstrates the following benefits :
More control over the VR session, as VR users are naturally guided through the planned steps.
Time is saved, as understanding is quicker and there is less need to switch the HMD from one user to another.
Conclusions are easier to work with, as the results are clearer and better integrated into existing processes.
Shariiing VR use cases
Shariiing VR can help in many situations where communicating with someone in VR is essential. It is therefore particularly interesting in the following use cases:
Virtual tours: the presenter guides the HMD user to the right orientation and location. The presenter has better control over the VR demonstration, and exchanges can be captured for future reference so that the visitors' needs are better addressed. VR virtual tours can be transmitted to stakeholders remotely, which is particularly relevant for VR architecture projects.
Project reviews: anyone not wearing an HMD can now comfortably view the 3D world to support the discussion. Shariiing VR is therefore well suited to project and design reviews in the automotive, aerospace or transport sectors, as observers now participate in the review and accurately illustrate different assumptions. Time is saved because exchanges are quicker and there is no need to pass the VR equipment from user to user. Remote participants can even take part in the review as Shariiing VR brings video conferencing to VR.
Training: strengthens the relationship between the trainer and the trainees, who are no longer alone in VR. Trainees who do not use HMD are made active by assisting the HMD user. Errors can be corrected earlier in the training process to avoid drop-outs.
Remote expertise: Remote experts visualise what is happening in the 3D immersive environment and share their knowledge through voice, annotations and data. As Shariiing meetings combine augmented reality and virtual reality, one could even explain in VR what to do to someone in the field.
Features
Shariiing VR enables the following features on the computer running the existing VR application:
Stabilise the mirror view of the current VR experience, to avoid dizziness or nausea when viewing the experience for a long period of time, on a large screen or from a distance
Draw the user's gaze in the right direction by simply pointing at the edge of the screen
Highlight a specific element of the VR experience by pointing or dragging the target
Guide the VR user's movement by indicating a specific location in the 3D environment
Use touch screens for a more natural interaction
In the near future, when connected to a Shariiing meeting, Shariiing VR will introduce hybrid collaboration by enabling video conferencing between desktops, tablets, smartphones and VR systems:
Bring video conferencing into the VR experience
Participate in VR video conferencing
Broadcast the ongoing virtual reality experience to remote participants
View data that is shared in the meeting, including any highlights or annotations made by participants
Compatibility
Shariiing VR has been designed with the greatest compatibility in mind and supports the following configurations:
Software: Windows® 10, Steam VR 1.14.15 and above
VR applications: Steam VR games or applications
VR hardware: HTC Vive and Vive Pro, Valve Index, Occulus Rift, Windows Mixed Reality headsets
Although Shariiing VR itself has no particular computational power requirements, it may introduce a slight computational overhead (up to 5%).
Configuration
Minimum :
64-bit operating system and processor required
Operating system: Windows® 10
Additional Notes: A working Steam VR application is required for Shariiing VR to add collaborative features
Software support: telephone, online and email support + updates included for the duration of the subscription. 
Prices exclude installation and specific configuration