Hardware expert ⚡ VR/AR, Motion capture, 3D & Accessories
Recycling & Green E-Commerce 🍃
French company in Bordeaux 🌞
MANUS Prime 3 Haptic XR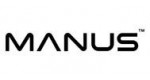 Product details
Features
Operating time (battery)

12 hours (swappable batteries)

Connections

USB-C

Latency

≤ 7.5ms

Weight

134 g

Communications sans fil

Bluetooth

Battery charging

3 hours (USB Type-C)

Material

77% Polyester, 23% Spandex

Operating system

Windows 10/11

Capteurs aux doigts

5x 2DoF Flexible sensors and 6x 9DoF IMU's

Haptic feedback

Integrated Vibrotactile Haptics
MANUS Prime 3 Haptic XR Gloves: Total Immersion and Precision in Virtual Reality
The MANUS Prime 3 Haptic XR allows true immersion in any XR workflow by enabling intuitive interaction with the hands. Combining high fidelity with integrated, lightweight haptics, these gloves are the perfect solution for VR training and design validation. Enter a world of unparalleled immersion with MANUS Prime 3 Haptic XR gloves. Perfect for intuitive interaction in Virtual Reality (VR) environments, these gloves are ideal for training and design validation thanks to their high fidelity and lightweight integrated haptics.
QUANTUM AI
Using the best finger tracking data on the market, Quantum AI effortlessly propels MANUS Prime 3 Haptic XR gloves to new heights.
MANUS Prime 3 Haptic XR Gloves use case:
Military training, first response and civil VR:

Whether for military, first responder or civilian applications, Prime 3 Haptic XR gloves optimise learning by providing immersive and interactive experiences. They facilitate communication and offer multi-sensory feedback, enabling essential skills to be developed effectively.
Virtual Prototyping and Design Validation:
Gloves streamline the design process by providing a realistic impression of objects without the need for physical prototypes. They enable human interaction from the outset, reducing costs and speeding up the design process.
Key Features :
High Fidelity Hand Tracking:
With continuous tracking even when optics are no longer sufficient, these gloves are not limited by field of view.
Ultra-lightweight Integrated Haptics:
Designed to be comfortable and unobtrusive, the gloves allow a full range of movement without breaking immersion.
Perfect handling of accessories:
No occlusion, feel the accessories you handle with precision right down to your fingertips.
Native integrations:
Easy to use, they integrate easily with OpenXR, Unity, Unreal, VRED & IC.IDO.
Fast installation:
Ready to use in less than a minute, interact intuitively without the need for complicated instructions.
12-hour battery life:
The gloves have a 12-hour battery life, extendable to more than 24 hours thanks to interchangeable batteries and the MANUS charging station.
Hardware specifications :
Signal latency
Sensor sampling rate
Battery life
Charging time
Wired communication
Wireless communication
Supported operating systems
Finger sensor type
Finger flexibility sensor repeatability
Orientation sensor accuracy
Haptic feedback
Textile information
Contents of the box :
Pair of Prime 3 Haptic XR gloves 
2 USB-C cables
Dongle
2 Vive Tracker adapters
4 batteries
Quick start guide
You might also like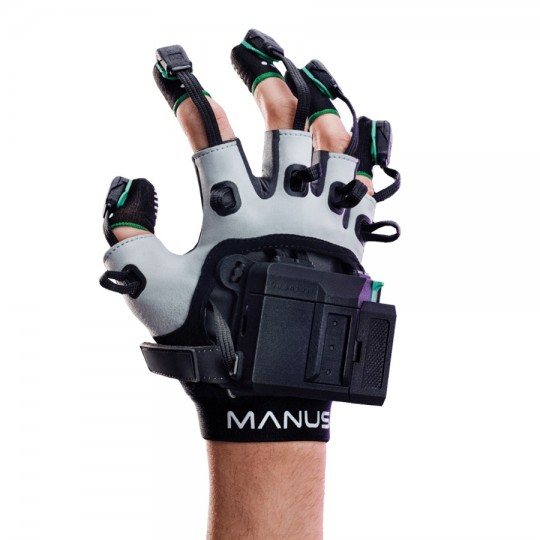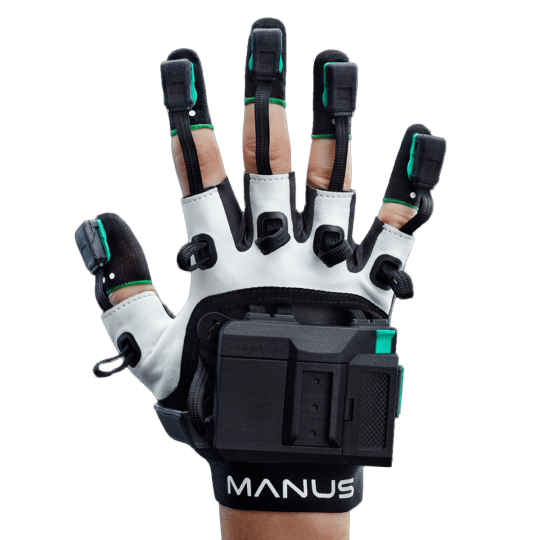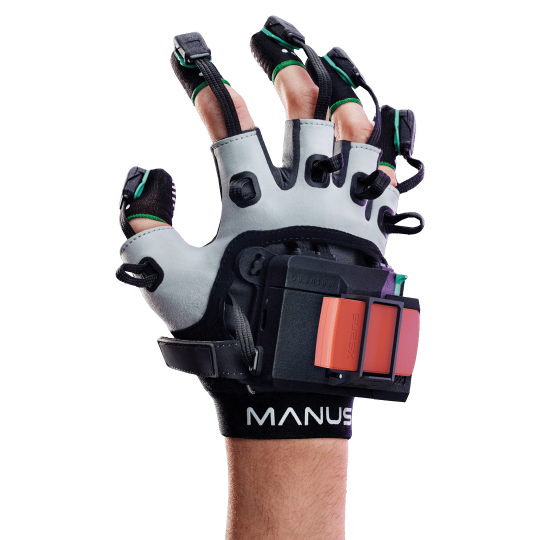 Customer reviews
No customer reviews for the moment.