Hardware expert ⚡ VR/AR, Motion capture, 3D & Accessories
Recycling & Green E-Commerce 🍃
French company in Bordeaux 🌞
Manus Quantum Metagloves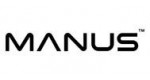 Product details
General
Brand

Manus VR

Reference

F002/13871

In stock

1 item
Features
Operating time (battery)

3 hours

Connections

USB-C

Weight
Taking finger capture to the next level.
All-new Quantum tracking technology
The Metaglove Quantum provides high fidelity finger tracking with millimeter precision fingertip tracking sensors. These sensors do not drift and provide extremely accurate and reliable finger capture data.
The new benchmark in finger tracking
Capture every detailed movement with our precise Quantum tracking technology. There are no more limits to finger capture. Save valuable animation time without losing the realistic feel of your movements.
True hand capture down to the bone.
MANUS Quantum technology creates an accurate hand skeleton by automatically calibrating the size of your hand. Metagloves' Quantum Tracking sensors send finger data to our software, which creates an accurate digital copy of your hand that can mimic your most complex movements and poses.
Get your hands dirty in virtual reality.
Interact precisely with objects in virtual worlds to create immersive virtual experiences and training environments. Precise quantum tracking technology, combined with a realistic virtual environment, creates high-end experiences.
Effortlessly capture natural movement
Capture every detail. Quantum tracking technology allows you to capture the subtlest nuances of human movement and bring them to digital life. In this side-by-side comparison, you can see how realistic the unedited motion capture data from our Quantum metagames is. Download samples of the unedited data by clicking the button below the video and experience the next level of finger capture.
Wear it to suit your needs.
Quantum sensors can be worn on the fingertips in a variety of ways. We give our users the option to choose the method that best suits their use case. Here are the two options available:
1. Finger tape
The adhesive tapes can be wrapped around the fingertips. The Quantum sensors are attached to the mounting clips on top.
The finger tape method allows for extremely stable mounting of the Quantum sensors.
2. Finger sleeve
The sleeves are worn by sliding them over the fingertips. The Quantum sensors are attached to the mounting clips on the top.
This method allows the Quantum sensors to be worn more quickly. The sleeves are available in three sizes.

Compatible with industry standards
Real-time streaming with MANUS Core
Our MANUS Core software is a data processing tool developed to receive MANUS glove data and SteamVR tracking data and stream it optimally to the target of your choice. Using native or added plugins, finger data will be streamed in real time to Unreal and Unity. MANUS Core is included with our Quantum metagloves.
SDK and finger data logging.
Our open SDK allows you to build any other integration. The recording functionality allows you to record your sessions, edit them and export them as FBX files. You will be able to use our timecode and genlock functions while recording. In addition to this, we have the functionality to trigger your mocap session with the use of our 'Motive 2.0 triggered recording' and 'Vicon Shogun triggered recording'. These options allow external software to trigger our recording software and export the recorded data.
Uninterrupted workflow.
Interchangeable batteries to stay charged
Quantum Metagloves are equipped with interchangeable batteries, so you can work without interruption. Quantum batteries can last up to 4 hours of continuous use on a full charge. In addition, Quantum Metagloves can be powered by an external power source via the USB Type-C port.
Charging station
Fully charge up to 6 batteries simultaneously in 1 hour. This charging station is also compatible with Prime X and Pro Tracker batteries, allowing you to charge your Metaglove and SteamVR Pro Tracker batteries at the same time.
You might also like