Hardware expert ⚡ VR/AR, Motion capture, 3D & Accessories
Recycling & Green E-Commerce 🍃
French company in Bordeaux 🌞
HTC Vive Focus 3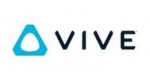 Product details
General
Brand

HTC Vive

Reference

F004/13065

In stock

1 item

Condition

New product
Features
Manufacturer's warranty

2 years

Screen

LCD

Resolution

2448 x 2448 pixels (per eye)
4896 x 2448 pixels (combined)

Refresh rate

90 Hz

Field of view (FOV)

120°

Processor

Qualcomm Snapdragon XR2

Memory (RAM)

8 GB

Storage

128 GB

Battery

26.6 Wh

Tracking system

6 DoF
Inside-out Tracking
High-end VR 
The Focus 3 is clearly positioned as a high-end headset offering better features, better ergonomics and a build quality that is felt. It's a device that's intended for all-day use in professional environments. 
Featuring a 5K LCD screen (that's 2448 x 2448 pixels per eye) with a 90Hz frame rate, the image quality is stunning and crisp, surpassing most competitors. Your viewing angle widens to a comfortable 120 degrees. 
Location Based Entertainment (LBE) mode 
VIVE Focus 3 is now able to support tracking of a much larger play area allowing operators and businesses to operate large spaces with unparalleled VR roaming. You can support a space up to 1000m² (33m x 30m) with smooth 6DoF tracking. 
This is ultra-practical for arena play experiences or large user training areas. 
Ultra-fast charging and long-lasting performance 
The pragmatic design with the interchangeable battery located in the back strap of the helmet is very convenient for holding the battery all day. 
2 hours of continuous use with one battery and recharging up to 50% of the battery in just 30 minutes when you need extra power in an emergency. 
In terms of heat output, the batteries are thermo-optimised to keep the temperature of the headset at optimum levels and an active cooling mechanism does the job. 
Immersive spatial sound 
The Focus 3 uses non-contact directional speakers positioned on the sides of the strap. The 3D spatial sound offers total immersion with reduced sound leakage and privacy of conversation. 
Option: A 3.5mm jack is available if you're more of a headphone person 
Hygiene and practicality 
The design of the front and rear cushions allows for complete cleaning and disinfection when sharing the device. Better hygiene to comply with sanitary protocols in the XR world. 
Wi-Fi 6E certification 
The certification allows VIVE Focus 3 to connect to networks that use the new Wi-Fi 6E standard and exploit the full potential of next-generation wireless broadband Internet. Wi-Fi 6E has extremely low latency, making it ideal for VR streaming. By utilising the new 6GHz frequency band, FastConnect 6900 delivers virtually lag-free VR experiences, making it an ideal solution in Wi-Fi environments with heavy interference.