Hardware expert ⚡ VR/AR, Motion capture, 3D & Accessories
Recycling & Green E-Commerce 🍃
French company in Bordeaux 🌞
Tabicase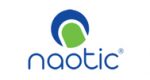 Product details
Features
Type

Charging dock

Connections

Power Delivery
USB-A
USB-C

Weight

8 kg

Dimensions

450 x 420 x 550 mm

Battery charging

Quick charge

Maximum load

25 kg

Security

Key pass

Size of the helmet area

4 helmets: 270x270x120 mm
Hypermobile and autonomous lockers
The Tabicase® MP1 is a hypermobile and autonomous locker system designed to secure, recharge and transport fleets of laptops or VR headsets. Made in France, it has an integrated electrical safety system that protects your devices and your electrical installation from peak loads and power surges.
Large storage capacity 
The Tabicase® MP1 can hold up to 6 laptops or 4 virtual reality headsets. Thanks to the LED indicators, you can see at any time when your devices are charged. In addition, charging is optimised and the batteries are protected to last longer.
Fast charging
Charging is always optimised with Tabicase® MP1, which preserves the batteries and extends their life. The Tabipower system offers fast and smart USB charging with dual USB-C / USB-A connectivity and dual Power Delivery and Quick Charg protocols, enabling USB technologies for today's and tomorrow's devices.
A rigid case 
The Tabicase® MP1 is equipped with a hard case with handles, wheels and trolley for easy transport of mobile devices. The interior partitions are removable and adaptable to the integrated devices, and there is a secure central technical area.
Control and ventilation
The master on/off switch with indicator light controls the power supply to the Tabicase® MP1 and the natural convection ventilation system ensures optimum ventilation. Finally, the 3-metre angled power cord makes it easy to set up the Tabicase® MP1 in a professional environment.
Main features: 
Storage capacity for up to 6 laptops or 4 virtual reality headsets
Hypermobile, self-contained lockers for securing, charging and transporting mobile devices
Built-in power safety to protect devices and electrical system from power surges and spikes
Charging status display with LED indicators to show when devices are charged at any time
Optimised charging and protected batteries for longer battery life
Tabipower, fast and smart USB charging with dual USB-C / USB-A connectivity and dual Power Delivery and Quick Charg protocols