Hardware expert ⚡ VR/AR, Motion capture, 3D & Accessories
Recycling & Green E-Commerce 🍃
French company in Bordeaux 🌞
Cleanbox CX-1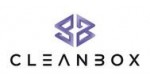 Product details
A range of sizes for shared devices
The three models in the Cleanbox CX1 series are specifically designed for irregular surfaces and mixed materials on HMDs and any other device or product worn on the face or head. More than 15 lights on each cone target surfaces near the eyes, nose and mouth - the main points of contagion transfer.
CX Series products decontaminate headsets, headsets, earphones, headphones and HMD controllers. The CX family of products ranges in size from small portable solutions to larger background solutions.
The CX series of Cleanbox CX1 is designed to allow captive electronics to remain connected during cleaning. The CX2 and CX4 also offer charging capabilities.
Product features
The UVC LEDs we use operate at 265nM (the sweet spot that affects the largest cross section of contagious).

UVC LEDs do not emit heat, ozone, or use mercury like UVC bulbs and tubes.

The CX1 can use any 100-240V, 50-60Hz power source, which means you can use electricity in any country in the world.

 UVC is short-wave UV radiation and has a very different impact on plastics and lenses compared to UVA or UVB. UVC has no visible impact on plastics or lenses and is completely safe for long term use.
The health crisis requires us to be vigilant with regard to materials made available for collective use. In the world of XR, the implementation of san
Read more