Hardware expert ⚡ VR/AR, Motion capture, 3D & Accessories
Recycling & Green E-Commerce 🍃
French company in Bordeaux 🌞
MoCap Pro Studio Glove - Stretchsense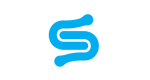 Product details
Hands on XR.  No controllers, no barriers.
Create
Let your hands guide you to design and create naturally and without limits. 
Train
Hands-on training for everyone, everywhere. If you can do it with your hands, you can do it in VR.
Play
Immerse yourself in your favorite games, with intuitive control for a more immersive experience. 

No learning curve for hands on XR
True immersion with nothing but your hands, StretchSense Reality Gloves remove barriers to intuitive control in VR, MR and AR.
Interact with the fine, precise control you're used to.
Designed for everyday use in the real world
Machine-washable: practicality assured
Opt for simplicity with our machine-washable product. Easy to maintain, it stays clean and new, ideal for those looking for a hassle-free solution. 
8-hour autonomy: Long-lasting power
Enjoy 8 hours of autonomy, perfect for busy days without frequent recharging. An asset for active users.
Robust and durable: Reliability you can rely on
Built to last, our product combines robustness and durability, offering resistance to the vagaries of everyday life.
Optional haptic pack: guaranteed immersion
Intensify your experience with our haptic pack. An option for amplified tactile immersion. 
16FT/5m wireless range: connection without constraint
Enjoy a wireless range of 16FT/5m, ideal for optimum freedom of movement without compromising on connectivity.
Comfort and freedom: Ergonomics first and foremost
With its ergonomic design, our product promises comfort and freedom of movement, whatever your use.
Order the StretchSense Reality Glove™
Live VR. No joysticks, no barriers.
Discover a new level of comfort and convenience with the first-ever wearable and washable XR glove. The Reality Glove offers precise control through natural hand movements, allowing you to gain hands-on experience, develop and play with ease.
Protect your XR investments for the future
Designed for the OpenXR standard and compatible with SteamVR, the Reality Glove enables you to future-proof your investments in VR, MR and AR. See the full list of supported end-user applications and application feature packs.
10-minute installation time for developers
For out-of-the-box functionality, developers can install StretchSense XR gloves in their environment in 10 minutes. Once installed, developers can configure any gesture as a context-sensitive command.
You might also like
Customer reviews
No customer reviews for the moment.