Hardware expert ⚡ VR/AR, Motion capture, 3D & Accessories
Recycling & Green E-Commerce 🍃
French company in Bordeaux 🌞
OptiTrack Prime x 22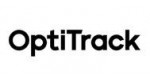 Product details
General
Brand

OptiTrack

Reference

F005/12471

In stock

1 item

Condition

New product
Features
Type

Camera

Serie

Prime

Resolution

2048 x 1088 pixels

Refresh rate

360 Hz

Latency

2.8 ms

Tracking accuracy

+/- 0.15 mm

Range (Passive Markers)

21 m

Range (Active Markers)

30 m
Megapixels are important, but image quality is even more important
Prime x is all about precision. In-house designed low distortion lenses and true 10-bit greyscale depth reduce quantization noise and improve accuracy - resulting in crisp, beautiful images, better centroids and improved 3D accuracy.
Maximise volume size in small spaces
The Prime x 22 has an ultra-wide angle format and an impressive reach - two features not found in any other brand of motion capture camera. It allows for impressive capture volumes with end-to-end coverage in labs and studios of less than 50 feet, and much larger measurement areas with overhead camera configurations.
High frame rate capture
The Prime x 22's 360 FPS capture rate and global freeze shutter can be used when your application requires the accuracy of the Prime series for motion speeds in excess of 150 mph.
Camera Accuracy
Tracks passive and active markers with positional errors of less than +/-0.15mm and rotational errors of less than 0.5 degrees. For some tracking applications, customers find it beneficial to use a combination of active and passive markers.