Hardware expert ⚡ VR/AR, Motion capture, 3D & Accessories
Recycling & Green E-Commerce 🍃
French company in Bordeaux 🌞
Manus Xsens Gloves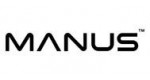 Product details
General
Brand

Manus VR

Reference

F002/13223

Condition

New product
Accurate data in Xsens
Add finger data directly into Xsens MVN and its plugins with the Xsens Gloves from Manus.
Xsens Gloves have been specifically designed to work seamlessly with Xsens MVN Animate, the 3D character animation software used by industry professionals worldwide. The gloves are immune to magnetic interference.
Xsens Gloves come with a 12-month hardware warranty and lifetime support.
MVN at the click of a button
With direct integration into MVN Animate, the gloves quickly deliver real-time digital data into your existing pipeline. Bring your motion capture to life by equipping your Xsens suit with Manus finger tracking. Stream finger data with Xsens body data as a single source.
Xsens Gloves Performance
Xsens Gloves have been specifically designed for motion capture. An easy to fit, portable solution with full 11-DOF support on each finger.
Compatibility
Easy integration of Manus gloves is one of our top priorities. By allowing direct integration into the Xsens MVN software, we have made the finger data compatible with all major 3D software. Manus Xsens gloves are compatible with any plugin/integration that is compatible with Xsens MVN.