Hardware expert ⚡ VR/AR, Motion capture, 3D & Accessories
Recycling & Green E-Commerce 🍃
French company in Bordeaux 🌞
Manus OptiTrack Gloves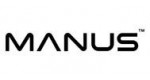 Product details
General
Brand

Manus VR

Reference

F002/13224

Condition

New product
Feed finger data directly into Motive 3.0
Add Manus finger data directly into Motive 3.0 with Manus OptiTrack gloves. Optimise your motion capture data with minimal impact on your existing pipeline.
Effortlessly transfer highly accurate and detailed finger data into Motive 3.0. Finger data from Manus OptiTrack gloves will be combined with OptiTrack body data in Motive 3.0.
Quick and easy calibration
Get started in less than a minute. In just three simple steps, the OptiTrack Gloves are calibrated to fit your hands precisely.
The calibration profile is then stored on the glove, allowing it to be used over multiple sessions.