Hardware expert ⚡ VR/AR, Motion capture, 3D & Accessories
Recycling & Green E-Commerce 🍃
French company in Bordeaux 🌞
Special Offer: Vive Focus 3 + Charging Case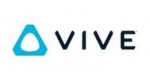 Product details
Special Offer: Vive Focus 3 Business Edition + Charging Case Pack
Order the HTC VIVE Focus 3 Business Edition all-in-one headset with its Charging Case to enjoy an unparalleled premium virtual reality experience. In addition to its impressive performance, this special offer includes a discount on the Charging Case when ordered with the Focus 3.
HTC VIVE Focus 3 Business Edition Features
The VIVE Focus 3 is a standalone virtual reality headset with an image resolution of 4896 x 2448 pixels, a wide 120° field of view and a 90 Hz refresh rate. Its ergonomic design is ideal for all-day use in a professional environment.
5K LCD: Enjoy stunning image quality with 2448 x 2448 pixels per eye and a 90 Hz refresh rate.
LBE Mode: The Focus 3 is capable of tracking a playing area up to 1000m² with smooth 6DoF tracking, ideal for large training areas.
Fast charging: The interchangeable battery provides 2 hours of continuous use, and recharges to 50% in just 30 minutes.
Immersive sound: Non-contact directional speakers provide 3D spatial sound for total immersion.
Convenient and hygienic: Front and back pads are easy to clean for safe sharing.
Wi-Fi 6E certified: Harness the potential of next-generation wireless broadband Internet, ideal for VR streaming.
For more information on this product, see the product sheet.
Charging Case Features
The Charging Case designed for the VIVE Focus 3 provides optimum protection for the headset and its accessories, while making them easy to charge and manage.
Auto-pairing cable: Makes it easy to sync the headset with controllers.
Convenient design: Zipper for maximum protection, carrying handle and shoulder strap holder for easy portability.
Charging ports: External charging ports, USB cables for controllers and DC cable for headset included.
Storage space: Built-in storage for all VIVE global chargers and other accessories.
For more information on this product, please see the product sheet.
Terms and conditions of the offer
This special offer is valid from now until the end of the second quarter. Please note that it is not possible to order only the Charging Case with the mentioned discount without the Focus 3.
Opt for the perfect combination of performance and convenience with the Vive Focus 3 + Charging Case package at a discounted price. Take this opportunity to enjoy a premium VR experience like no other.
You might also like